Print
CK S.A. is pleased to announce the takeover of its CK Image activities by Lecuit, a Luxembourg company specialized in photography, FineArt printing, studio equipment, microscopy and observation.
This takeover will take place as of March 15, 2023.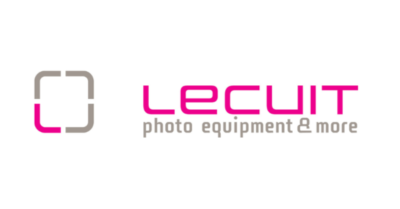 This operation will allow Lecuit, which will celebrate its 40th anniversary this year, to strengthen its position on the Luxembourg and greater region market.
CK Image, for its part, is recognized for its expertise in the sale of photographic and optical equipment. This takeover has been carefully thought out and aims to ensure the continuity of CK Image's activities and to perpetuate the company's ideology under a new management. Lecuit and CK Image share their values and their commitment to their customers and partners, which will ensure the quality of the products and services offered.


David Gray - Managing Director/Partner at CK : « This is obviously a small page turning in the history of CK, it will remain the historical activity of the company, however this activity was no longer in phase with the development of the activities of the group»

Laure Elsen - Managing Director at CK : « It was therefore necessary to find a constructive follow-up and, after various searches and numerous discussions, we believe we have found the right partner on the Luxembourg market who will ensure that this activity as well as the customers of CK Image are in good hands. »


We would like to reassure our customers and partners that this takeover will in no way affect the quality of the services offered, quite the contrary. On the contrary, Lecuit will continue to offer the same products and services in a permanent quest for professionalism that is close to the customer.


Tim Walch, CEO of Lecuit: : « Lecuit is a strong and competent Luxembourg-based partner that sees significant synergies with CK Image's activities. This transaction will also allow us to expand the range of products and services and offer new solutions to our customers, both Lecuit's and CK Image's. »


We would like to thank our customers and partners for their trust and loyalty. We are convinced that this continuity will be beneficial for all stakeholders.
However, the activities related to the printing center will still be carried out by CK.
We would like to inform you that your printing center, located until now in Esch-sur-Alzette, will move, as from March 15, 2023, to the CK Business Center in Leudelange (Zone industrielle am Bann, 2 rue Léon Laval).
You will find there, in more adapted premises and offering parking facilities, all our usual services for the realization of your projects of impressions any format:
Production printing: transactional printing, brochures, flyers, business cards, envelopes... from A6 to A3.
Printing of plans: reproduction and printing of plans B/W and colors for your projects and building sites. Copy of original formats up to 1.06 m.
Scanning : scanning of plans, photos, slides, posters and small or large documents (up to 1m wide), in color or black and white.
Lamination : hot lamination of documents of any format (up to 1m wide)
Finishing: glued or spiral binding, perforation, stapling, folding, ...
Find all the information related to our Copy Service on our website: https://ck-officetechnologies.lu/fr/ck-office-technologies/services/copie-service/
To request a quote, you can fill out the online form, send an email to printroom@ck.lu or call us at 26 380 223.
A PROPOS DE CK
Since 1946, the CK Group has been active in two areas: business support for companies and sports well-being.
Charles Kieffer, the founder of the group, started his activities with photography and then, a few years later, entered the field of copying to become, today, a company expert in the digital accompaniment of companies and the improvement of the work experience. Charles Kieffer's philosophy of "a healthy mind in a healthy body" led him to open the Sportcenter in Kockelscheuer in 1980 and then 4 fitness centers throughout the country. His ideas gave birth to our current baseline "healthy people, healthy business".

For further information on this subject, please contact

CK Marketing Department
marketing@ck.lu - +352 26 380 228

ABOUT LECUIT
Lecuit is well known in Luxembourg as an important partner of the Leica Camera and Leica Microsystems brands.
The activity started in 1983 with the distribution and the after-sales service of photographic and microscopic material and evolved very quickly towards a great number of brands represented in exclusivity on the Luxembourg territory.
The after-sales service, the quality of a personalized advice as well as the service to its customers were the cornerstone of the success and of a relation of confidence with the customers.
With this takeover, you will not only find all the major brands of the photo world in the premises in Howald, but also a rental studio, a FineArt printing workshop, a large choice of second hand equipment as well as the stock which guarantees a delivery within 24 hours in Luxembourg and its surroundings.

For further information, please contact :
The company Lecuit
info@lecuit.lu - +352 495607-1